Free Customized Supplement Plan
GETTING

STARTED

Give us a bit info, and our experts
will give u a full transformation
plan built specifically for your
fitness goals!
FEATURED PRODUCTS
Musclepharm Assault 30x Serv
Musclepharm assault dengan kehadirannya mampu memenangkan award winner suplemen pre workout 2011. Musclepharm Assault dilengkapi dengan BCAA, Creatine dan Beta Alanine serta Citruline untuk membantu penyerapan secara maksimal.
Musclemeds Carnivor 4.6 Lb
Musclemeds Carnivor merupakan beef protein isolate dengan 350% lebih concentrated dari daging steak. Dengan kandungan 0 fat dan 0 sugar. Campurkan Musclemeds Carnivor dengan 200ml - 400ml air. Minum Carnivor 1-3x sehari sesuai kebutuhan.
Scivation Xtend
Scivation Xtend membantu meningkatkan sintesis protein dan pemulihan otot untuk mendapatkan massa otot yang lebih maksimal. Scivaton Xtend terdiri dari BCAA, Glutamin dan Citrulline
ON Whey Gold Standard Protein 10 Lbs
ON Whey Gold merupakan susu protein best seller 2005-2013. Selain karena merupakan protein isolate, ON Whey Gold juga memiliki harga yang sangat kompetitif. Berbagai keunggulan ON whey gold : <br /> - Merupakan whey protein isolate (WPI)<br /&gt
Hydroxycut Elite
Pembakar lemak terkuat. Memberikan tenaga dan pembakaran yang maksimal. 2x lipat lebih kuat dari hydroxycut sebelumnya.
Mutant Amino
Mutant Amino terbuat dari whey kualitas tinggi protein hydrolized isolate. Setiap serving mengandung lbh dr 2000mg asam amino yang akan membantu meningkatkan pertumbuhan otot dan perbaikannya. Mutant Amino bekerja dengan sangat cepat dibanding amino lainn
NEWEST PRODUCTS
Beast 2 Shredded
Professional Strength Thermogenic Capsule For Weight Loss* Supports A Healthy Thyroid, Inhibits Water Retention, And Controls Appetite*
Carnivor Mass 10 Lbs
High-Speed Mass! Faster Protein, Faster Carbs and iSpike Trigger Explosive Muscle Growth!*
GET STARTED WITH STACK
Store
Top Products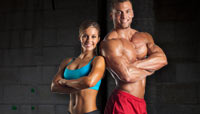 Top Selling Fat Burners
Benefit from a wide Fat Burners that support healthy body function and performance.
Hydroxycut Fat Burner
Hydroxycut Hardcore Elite
Ultra ripped fast acting formula
Super HD
Hydroxycut SX-7
Top Selling Protein
Whey protein is a fast-absorbing source of protein to support lean muscle! Great for anytime of the day - especially post-workout!
Nitrotech Performance
Platinum Whey
Carnivor
Mutant Whey
Phase8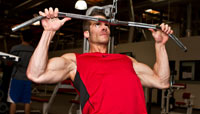 Top Selling Pre-Workout Booster
Pre-workout boosters support energy and focus so that you can blast through your workouts and see results!
C4 Extreme
NO3 Chrome
Nano Vapor
1MR Vortex
Creacore
Suplemenku.com