FEATURED PRODUCTS
Nitrotech Hardcore Performance Series 4lbs
Muscletech Nitrotech Hardcore Performance series berguna membentuk dan memulihkan otot. Nitrotech Hardcore Performance merupakan blend hydrolized isolate dan isolate dan dilengkapi creatine dan dygestive enzym utk penyerapan lebih baik.
ON Whey Gold Standard Protein 5 Lbs
ON Whey protein merupakan susu protein best seller 2005-2014. Selain karena merupakan protein isolate, ON Whey Gold juga memiliki harga yang sangat kompetitif.
Carnivor Mass 10 Lbs
High-Speed Mass! Faster Protein, Faster Carbs and iSpike Trigger Explosive Muscle Growth!*
Combat Powder 10 Lbs
Protein Powder Blend for Muscle Growth* Loaded with a Variety of Proteins to Feed Muscles for up to 8 Hours*
Platinum Whey 10 Lbs
Ultra-Pure Whey Protein Isolate and Peptides 24g of Instant Mixing Premium Protein to Promote Muscle Protein Synthesis*
Cellucor Whey 4lb
Cellucor whey protein isolate dengan daya cepat serap untuk pembentukan otot leih baik. Cellucor whey memiliki rasa yang enak dengan kandungan lemak dan karbohidrat rendah. Memiliki tambahan enzim pencernaan
Masstech Performance 7 Lbs
Gainer terbaik dari muscletech. Masstech mengandung komposisi terbaik untuk pertumbuhan otot secara maksimal.
Platinum Creatine
Ultra-Pure Micronized Creatine Powder 5000mg of Creatine to Support Lean Muscle and Increase Strength*
NEWEST PRODUCTS
Mutant Amino 600 Tabs
Mutant Amino terbuat dari whey kualitas tinggi protein hydrolized isolate. Setiap serving mengandung lbh dr 2000mg asam amino yang akan membantu meningkatkan pertumbuhan otot dan perbaikannya.
Cyclone Cup
Cyclone Mixing Technology Best Shaker in the competition!
GET STARTED WITH STACK
Store
Top Products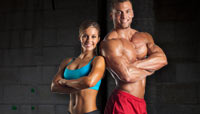 Top Selling Fat Burners
Benefit from a wide Fat Burners that support healthy body function and performance.
Hydroxycut Fat Burner
Platinum Carnitine
Ultra ripped fast acting formula
Super HD
CLA Core
Top Selling Protein
Whey protein is a fast-absorbing source of protein to support lean muscle! Great for anytime of the day - especially post-workout!
Nitrotech Performance
Platinum Whey
Carnivor
Mutant Whey
Cellucor Whey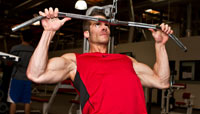 Top Selling Pre-Workout Booster
Pre-workout boosters support energy and focus so that you can blast through your workouts and see results!
C4 Extreme
NO3 Chrome
MP Assault
Shatter SX-7
Ignite
Nitrotech sudah sangat dikenal di dunia suplementasi sebagai salah satu whey protein best seller. Tetapi muscletech tidak berhenti akan tetapi terus mengembangkan produk yang lebih baik. Nitrotech juga kemudian terus berkembang dari Nitrotech hardcore biasa menjadi Nitrotech pro series dan kemudian saat ini Performance Series. Nitrotech hardcore performance series sendiri merupakan protein blend yang sangat baik. Dimana kualitas proteinnya dengan komposisi utama adalah whey protein isolate dan hydrolized isolate yang merupakan whey protein terbaik dan termahal. Kemudian juga memiliki blend ..
Suplemenku.com