FEATURED PRODUCTS
Platinum BCAA
Promote Muscle Protein Synthesis 1000mg of Pure BCAAs to Ensure That Your Muscles Are Primed*
Platinum 100% Casein
Slow Digesting 100% Micellar Casein 24g of Casein Protein Prolongs Amino Acid Delivery to Help Prevent Muscle Breakdown
Cellucor Whey 4lb
Fast Acting Protein Powder to Build Muscle* Great Tasting Protein with Minimal Fat and Carbs and Added Digestive Enzymes*
FitMiss Delight
Women's Premium Healthy Nutrition Shake! High Protein/Quality Calorie Shake To Supplement Healthy Meals And Snacks!
Muscle Peak 5 Lbs
Extended Release Protein Matrix! Precise Lean Muscle Macro Nutrient Ratio!*
Mass Peak 5 Lbs
High Protein Mass Gainer Powder Over 700 Calories, 50g of Protein, 12G of BCAAs & Glutamine for Lean Gains
NEWEST PRODUCTS
Cellucor Whey 2lb
Fast Acting Protein Powder to Build Muscle* Great Tasting Protein with Minimal Fat and Carbs and Added Digestive Enzymes*
Muscletech Anarchy 30x Serv
Explosive Pre-Workout Concentrate for Intense Results* Provides Ultra-Extreme Energy, Focus, and Intensity While Enhancing Muscle Strength & Power*
GET STARTED WITH STACK
Store
Top Products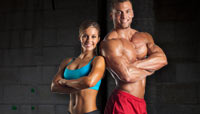 Top Selling Fat Burners
Benefit from a wide Fat Burners that support healthy body function and performance.
Hydroxycut Fat Burner
Hydroxycut Hardcore Elite
Ultra ripped fast acting formula
Super HD
Hydroxycut SX-7
Top Selling Protein
Whey protein is a fast-absorbing source of protein to support lean muscle! Great for anytime of the day - especially post-workout!
Nitrotech Performance
Platinum Whey
Carnivor
Mutant Whey
Cellucor Whey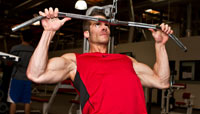 Top Selling Pre-Workout Booster
Pre-workout boosters support energy and focus so that you can blast through your workouts and see results!
C4 Extreme
NO3 Chrome
MP Assault
1MR Vortex
Creacore
Suplemenku.com