Free Customized Supplement Plan
GETTING

STARTED

Give us a bit info, and our experts
will give u a full transformation
plan built specifically for your
fitness goals!
FEATURED PRODUCTS
NeuroCore 45x Servings
Suplemen preworkout terbaru dari muscletech. NeuroCore memberikan boost energy yang akan membuat anda mendapatkan pump yang lebih powerful dan reps yang lebih dari yang pernah anda lakukan sebelumnya.
Mutant Whey 10lbs
Mutant Whey mengandung protein blend yang sangat baik. Dengan Nitroserum yang meningkatkan hormon pertumbuhan utk pertumbuhan otot lebih maksimal
Size Up Pro 6lb
Size up merupakan gainer dengan kandungan protein yang tinggi dengan kadar fat yang rendah dibanding gainer-gainer lainnya. Anda akan mendapatkan peningkatan berat badan dengan kualitas massa otot yang rendah lemak. Selain itu Size up dilengkapi dengan cr
NEWEST PRODUCTS
Phase8 10 Lbs
Menjaga otot lebih lama dengan suplai protein lepas berkala dan asam amino yang lengkap
GET STARTED WITH STACK
Store
Top Products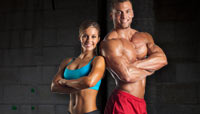 Top Selling Fat Burners
Benefit from a wide Fat Burners that support healthy body function and performance.
Hydroxycut Fat Burner
Hydroxycut Hardcore Elite
Ultra ripped fast acting formula
Ultra Pure L-carnitine Liquid
Thermal Infusion Elite
Top Selling Protein
Whey protein is a fast-absorbing source of protein to support lean muscle! Great for anytime of the day - especially post-workout!
Nitrotech Performance
Whey Gold Standard
Carnivor
Premium Whey
Phase8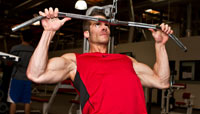 Top Selling Pre-Workout Booster
Pre-workout boosters support energy and focus so that you can blast through your workouts and see results!
Nano Vapor Performance
Jack3d Advanced
Neurocore
Amped NOS Ecn
Creacore
Suplemenku.com