Free Customized Supplement Plan
GETTING

STARTED

Give us a bit info, and our experts
will give u a full transformation
plan built specifically for your
fitness goals!
FEATURED PRODUCTS
Mutant Whey 10lbs
Mutant Whey mengandung protein blend yang sangat baik. Dengan Nitroserum yang meningkatkan hormon pertumbuhan utk pertumbuhan otot lebih maksimal
Mutant Amino 300 Tabs
Mutant Amino terbuat dari whey kualitas tinggi protein hydrolized isolate. Setiap serving mengandung lbh dr 2000mg asam amino yang akan membantu meningkatkan pertumbuhan otot dan perbaikannya. Mutant Amino bekerja dengan sangat cepat dibanding amino lainn
NEWEST PRODUCTS
King Mass 15 Lbs
Flavor Fit For A King! Keeps Your Muscles Fed And In An Anabolic State!*
GET STARTED WITH STACK
Store
Top Products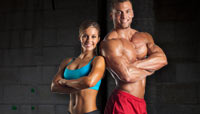 Top Selling Fat Burners
Benefit from a wide Fat Burners that support healthy body function and performance.
Hydroxycut Fat Burner
Hydroxycut Hardcore Elite
Ultra ripped fast acting formula
Ultra Pure L-carnitine Liquid
Thermal Infusion Elite
Top Selling Protein
Whey protein is a fast-absorbing source of protein to support lean muscle! Great for anytime of the day - especially post-workout!
Nitrotech Performance
Whey Gold Standard
Carnivor
Serious Mass
Platinum Hydrowhey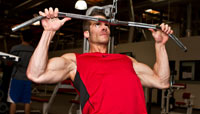 Top Selling Pre-Workout Booster
Pre-workout boosters support energy and focus so that you can blast through your workouts and see results!
Nano Vapor Performance
Jack3d Advanced
NoXplode II
Amped NOS Ecn
Creacore
Suplemenku.com