FEATURED PRODUCTS
FitMiss Delight
Women's Premium Healthy Nutrition Shake! High Protein/Quality Calorie Shake To Supplement Healthy Meals And Snacks!
AST Raptor HP
* Beef Hydrolized Isolate * Creatine Enhanced * Low Fat & Sugar
AminoMax 8000
Promotes Increases In Size, Strength & Endurance!* Amino complete with creatine!
Shred Matrix 120 Caps
Shred Matrix pembakar lemak terbaik dari Musclepharm. Meningkatkan metabolisme, menjaga nafsu makan, meningkatkan tenaga dan stamina dari pembakaran.
NEWEST PRODUCTS
Mutant BCAA 400 Caps
100% Free Form BCAAs In Ultra-fast Capsule Delivery Total BCAA Formula To Help Drive Protein Synthesis
GET STARTED WITH STACK
Store
Top Products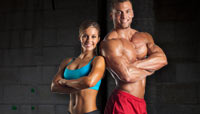 Top Selling Fat Burners
Benefit from a wide Fat Burners that support healthy body function and performance.
Hydroxycut Fat Burner
Hydroxycut Hardcore Elite
Ultra ripped fast acting formula
Super HD
Hydroxycut SX-7
Top Selling Protein
Whey protein is a fast-absorbing source of protein to support lean muscle! Great for anytime of the day - especially post-workout!
Nitrotech Performance
Platinum Whey
Carnivor
Mutant Whey
Cellucor Whey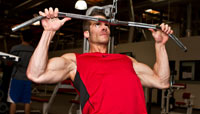 Top Selling Pre-Workout Booster
Pre-workout boosters support energy and focus so that you can blast through your workouts and see results!
C4 Extreme
NO3 Chrome
MP Assault
1MR Vortex
Creacore
Suplemenku.com